Written by: P&N
April 11 2010
Ladies and Gents: It has arrived.
Of course, I am talking about the second collection for GapKids and babyGap by Stella McCartney. The designer's collection debuted this month with a mix of traditional and eclectic separates. Baby Boy's striped henley screams summer, while Baby Girl's crochet romper whispers whimsy.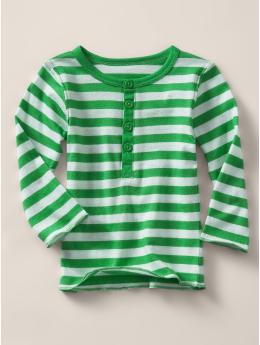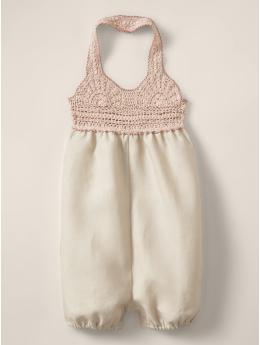 I'm a sucker for frills and feminine detailing, or anything remotely resembling a wedding dress. That's why this delicate outfit is currently en route to my best friend's little girl. (You're welcome, Andrea.)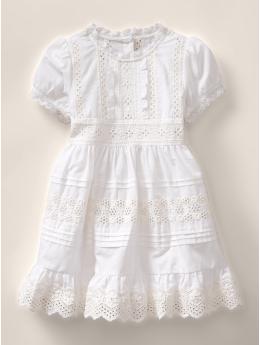 If you're like me, and can't quite squeeze a Stella McCartney wardrobe into your budget—at least you can for your little one, at an affordable price point ($28-$68).